Live Brittany!
On the Pink Granite Coast
On the Pink Granite Coast, Côtes d'Armor, the  "Swimming pool Villa" and the "Golf Villa" welcome you for your relaxing moments conducive to the discovery of a preserved environment.
Nestled 600 m from the seaside, between Trégastel and Pleumeur Bodou, near the 18-hole Golf of Saint Samson, close to Perros Guirec, the two villas are bioclimatic with healthy materials and using renewable energies are the result of a global reflection for a new way of spending your holidays: 
their design (on-site integration, solid wood walls with wood wool external insulation, green roof) and their daily management (water, energy, green spaces, etc.) are invitations to focus on our ways of life, habitat and consumption, a new look. 
Architect-designed houses, both the villa with a pool and the golf villa have benefited from eco-responsible criteria since their conception: integration into the site, solid wood walls with external wood wool insulation, vegetated roofs, solar panels, and heat pumps (PAC).
The Villa Du Golf hosts individuals with reduced mobility (PMR) along with their families every year, who appreciate the accessible parking and the indoor and outdoor spaces.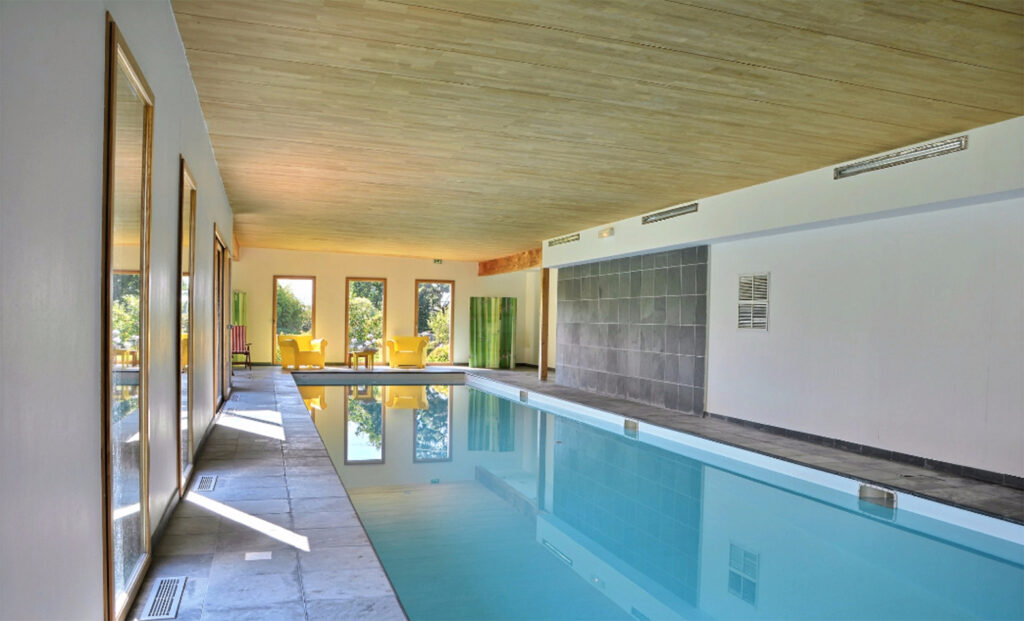 "Please click on the image to access the link to the page."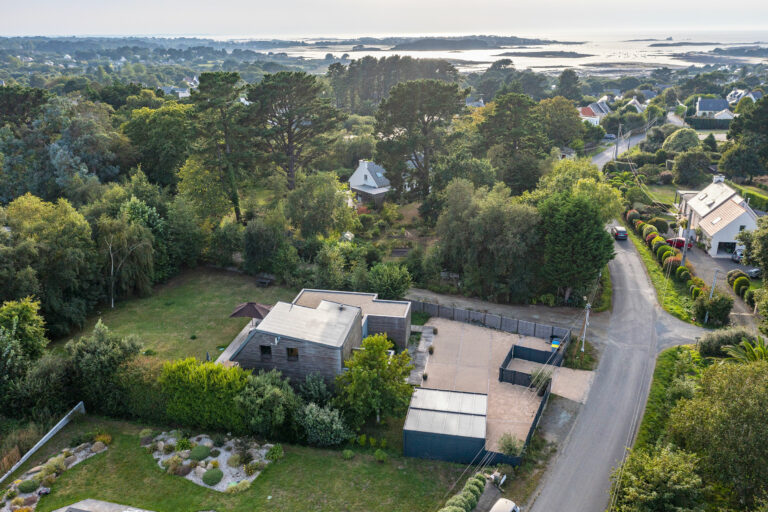 "Please click on the image to access the link to the page."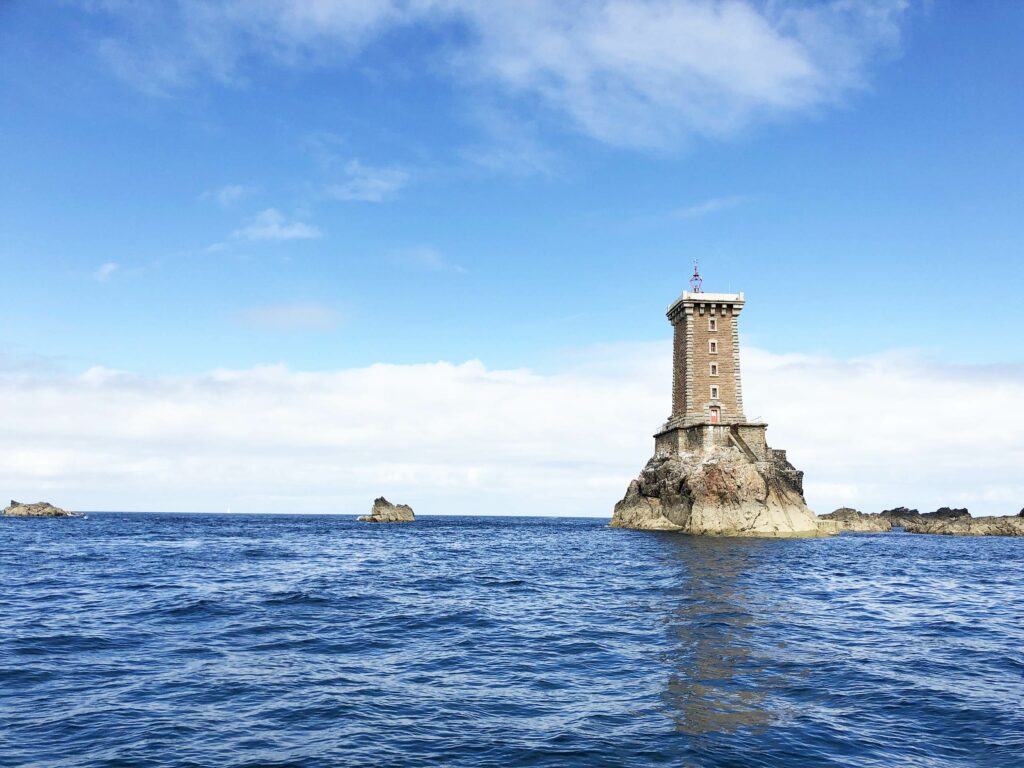 "Please click on the image to access the link to the page."
We have created an interactive map that will allow you to access localized points of interest (restaurants, shops, markets, beaches, etc.). Within a radius of 6 km, the municipalities of Trébeurden, Trégastel, and Pleumeur-Bodou offer a wide range of outdoor activities: beaches, water activities, diving, hikes (GR 34), golf, and unique visits (Parc du Radôme, Village Gaulois, Les Sept-Îles, etc.). A little further, within 12 km, Perros-Guirec and Lannion give you access to other treasures of the Trégor region.